While camping in October 2019 I was looking for a portable handwork project that I could take along to work on. I dug out an old cross stitch kit that I had bought for $5 at a guild white elephant sale at our guild quilt show about 6 years ago. The kit was unopened and dated 1999. I thought it was about time I got started on it. This was the first cross stitch project that I worked on in 20 years.
This kit was a Janlynn Counted Cross Stitch full coverage piece called, Smokey Mountain Cats. It finishes at 10″ x 13″. I am not sure whether I will frame the piece or make it part of a quilted bag.
When the WHO declared the COVID-19 outbreak a pandemic this spring, I lost my quilting mojo. Unlike many Canadians who were encouraged to shelter at home, I am an essential services worker and I continued to work. The long hours at work coupled with the extreme level of stress called for something different to relax in the evenings so the timing was right to finish this off.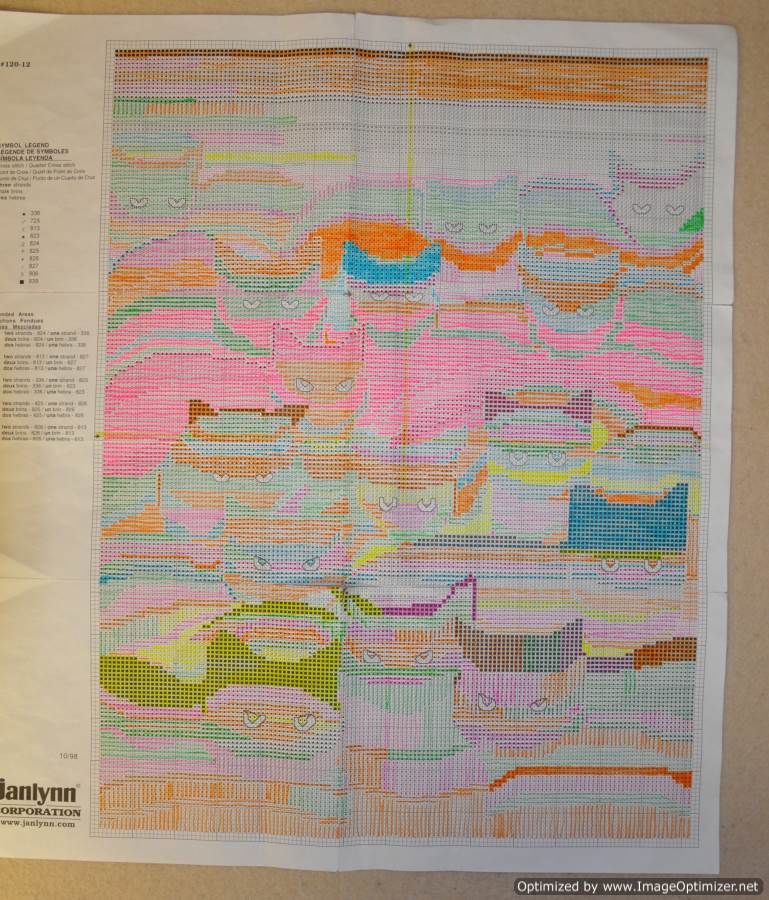 This was the design. I had to use highlighters to keep track of what was stitched and to assist with keeping my place.