Last night, I attended the Bellingham Modern Quilt Guild's first quilt show with a group of quilters from the Vancouver Modern Quilt Guild and Fraser Valley Modern Quilt Guild.
Althought the show was small, the quality of quilts was high, and the variety of quilts was great.  It was a great way to showcase a new guild and recruit potential new members.
This is a photo of the Canadian Quilters that attended and supported the Bellingham Modern Quilt Guild in their first showcase of quilts to the community.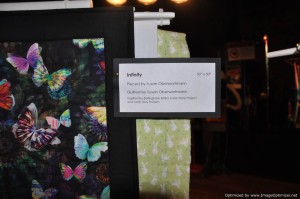 Well done Bellingham Modern!