Today, our son received his Bachelor of Computer Information Systems degree.  He also made the Dean's List of Distinguished Students.  (The Deans' List recognizes those university students who have maintained a high academic standard throughout their course of studies.)
A very proud mom!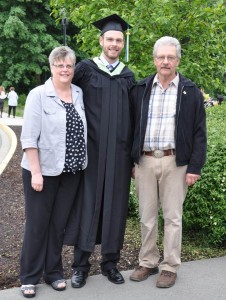 Mom, Dad, and Graduate.
Graduate with his sister.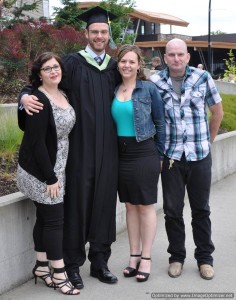 All four of our wonderful kids!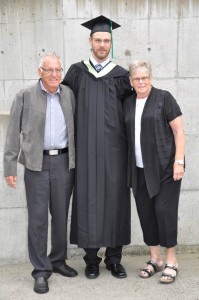 Graduate with my parents.